Date: June 1st and 2nd (Saturday / Sunday) limited seating.
Venue: Ealing Studios, Ealing Green, London W5 5EP
Tickets: £199
URL: www.screenwritersroadmap.com
Setting out your career to write for an international market. How does an unrepresented screenwriter get representation and produced rapidly?
The philosophy of screenwriting to get paid
The business in LA
The culture shock for Brits in LA and the good news
The trifecta of Agent, Manager and Lawyer
The importance of the people lower down the ladder
Why not get on a plane and fly to LA, and how to do it now
And not just the Execs, the Agents, Managers and their teams also. Your opening page will get people excited to meet you OR put you back to the bottom of the pile to languish with the other hopefuls. And there are tens of thousands in that pile.

Learn what the people who matter most look for in the opening pages and how to avoid the most common reasons why execs pass (and you might be doing it and not even know it!).

From the cover page, to character intros, to creating cinematic set pieces…this opening page analysis will cover how to make the executive hooked by page 10.
What goes on a cover page (and a nifty trick that execs like that no writers do).
How to make sure an exec doesn't pass without reading a single word (and yes it happens often!)
How to beat execs at their own game when they are skimming a script.
Injecting your voice in the first few pages to show the exec you have a fresh writing style.
Starting the script at a solid pace.
Making your characters pop before they say a single word.
Applying the invaluable techniques from the first half of the morning Joey will show how to turn YOUR opening pages into essential, compelling and immediately engaging reading for executives.

* Projects workshopped will be by submission only. Submission details will be sent with your ticket when you sign up. You will have a submission link in the email you receive after buying your pass. 
Pitching is a word that strikes fear into the heart of most writers. Consider though, it's simple a convincer, a way to get someone to lean in and say 'tell me more…' From then on it gets much easier. Most projects don't survive this important first exposure so learning the different techniques and when to apply them is as important as good grammar, spelling and clean clothes for your encounters…
The different types of pitching and when you should be prepared to do any of those.
How and when to pitch yourself as a writer.
How to start your story pitch.
The most important elements that need to be in any pitch.
The overall structure of a pitch.
How to end your story pitch.
Typical questions execs ask at the end of a pitch.
How to end the actual overall pitch (not just the story pitch).
The difference between TV and feature pitches.
Roadmap's Creative Director Brandon Combs shares insight into real world pitching. Branadon moderates regular exec pitch sessions with Roadmap and he's going to give a filterless look at what execs look for. He'll go over some important screenwriting tips too.
Daniel Seco used to work at CAA and Writ Large before joining Schemers Entertainment as a literary manager. Schemers Entertainment was founded by Gavin Dorman who used to be the Creative Executive of Warner Bros-based production company Vertigo Entertainment (The Grudge, How to Train Your Dragon, The Strangers). Gavin recently produced a film for Blumhouse and one of his other films just premiered at Sundance. Schemers also has a new film fund.
Andrew Kersey is a Los Angeles manager who represents writers and directors. Formerly he was with the management/production firm 3 Arts Entertainment and a Universal based production company. Kersey's clients have sold projects to various studios including Universal, Fox, Dreamworks, New Line, Paramount, Sony, Warner Bros. and Ivan Reitman's company, Montecito. In television, Kersey's clients have projects at the Disney Channel, Fox and Nickelodeon.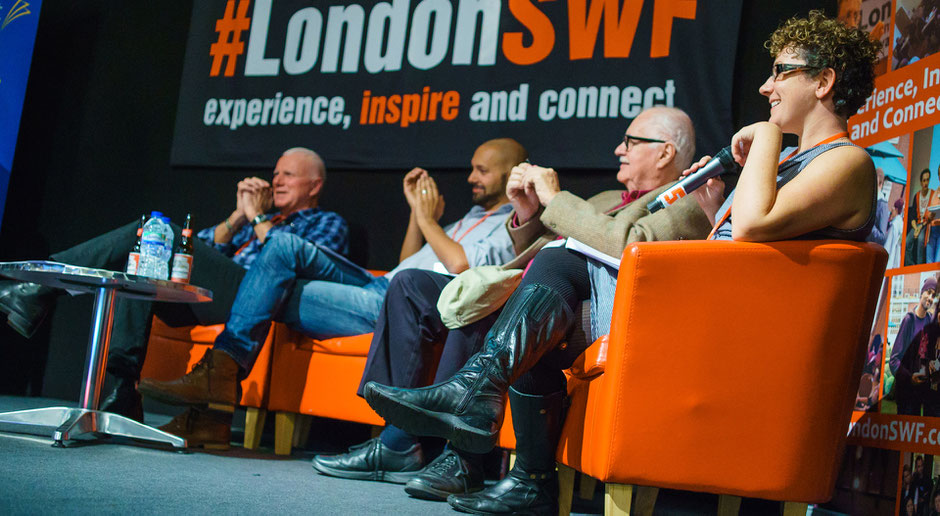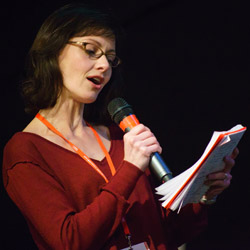 Want to pitch it to our industry professional judges and Joey? Put £5 into the pot and then you have 2 minutes to pitch your script. And winner takes the pot!
This is a great and FUN opportunity to practice your pitch LIVE with industry guests and immediate feedback.
We run this at LondonSWF and it's always an electric and packed experience.
---
A recap on the most important insights from day one, and your chance to ask questions that bubbled up from your subconscious overnight. Drink your coffee and buckle up for…
Some people call this Networking, which of course it is. But it often feels more authentic and less like terrifying activity if we step back and accept that this is just about making friends. Friends who can help. And then to some degree, industrializing this process.
Doing the research – where to find and how to get into the parties, premieres and events you need to be at.
How to put your best self out there.
Tips and strategies for facing your fear.
It's the little things: how to make yourself memorable and significant before you've even got in the room.
Just be human: It's not all about the business card…friends hire friends.
How oftentimes not pitching can get you the best results.
How to dress.
Meet a successful screenwriter who has forged a career in LS while also living in the UK. It can be done, has been done, and they will share how they do it.
Once someone is interested in you or your project (and they are always interested in YOU way more than then project) they will request a first meeting. Perhaps at their office, or maybe over coffee. This is a General Meeting, AKA a Meet and Greet, and you will do hundreds of them over your career. During a fortnight trip to LA you could easily expect to take in excess of 20 general meetings, starting at breakfast and leading all the way into the early evening before bedtime. Execs in LA go to bed curiously early for European sensibility.
What to prepare for a general meeting.
The most important thing to remember in any general meeting .
How long a general meeting usually is and how they are usually structured.
How to make sure you GET THE RESULT YOU WANT from any general meeting.
What to leave behind.
How to follow up.
Bringing everything we have learned full circle, we dynamically create YOUR roadmap to success.
We will go into detail on HOW writers find managers, producers, agents and execs and build the roadmap. What you can do from the UK, what you can achieve in fourteen days in LA, who to approach and with what.

Joey will go through the most popular companies and share what each company is actively looking for NOW, which people they should be approaching NOW and how to do so.

The key to success with Joey is accessing the experience of HOW to do it.
Leveraging your talent and work in a SMART and COMMERCIAL framework.
Exploiting passionately the UP TO DATE intel Joey will share.
Finally, the action plan. How, what, where and when…
Deadlines are set, promises are made and the rest, is now up to you are your talent. 
Since co-founding the management/production company Fictional Entity in late 2016, Chris Deckard has developed an international clientele that includes writers, directors, actors, and producers.
Joey will take final questions before we close at 6:30.